If you are looking for the best camping gifts for dad this year, we've put together this RV camping resource guide to help you out.
Whether it's for Father's Day, his birthday, Christmas, or you simply want to thank him for all that he does, these thoughtful camping gift ideas for dad will make any outdoorsy dad feel appreciated.
It can be hard to find the perfect gift for the outdoorsy dad because if your dad loves to camp, chances are he has a lot of camping toys already.
But we bet, there's something for him on this list of the best camping gifts for dad that he would love to have at the campground this year.
What To Get A Dad Who Loves Camping?
Here are some great camping gift ideas for dad:
Towing Accessories
Outdoor Relaxation Accessories, i.e. hammocks, swinging chairs
Sleeping Accessories
Keep in mind you might want to check with mom to find out what camping gadgets he already has, but I'm sure he will love the gift ideas on this list.
Camping Gadgets For Dad
What dad doesn't love gadgets? Check out these great camping gadgets for dad.
The beauty of these camping gadgets is that your dad doesn't have to be techy to enjoy them. While they are essential in making your camping experience efficient, they are also easy to use!
If you have a dad that loves to camp and you aren't sure what to get him this year for those special occasions, this gift guide for camping dads has 10 great gift ideas to help you out.
Join The Grill Master's Club
What's better than a BBQ at the campground? A BBQ where you are the Grill Master!
Join the Grill Master's Club today and start receiving your monthly subscription box today. Click the link below to learn more about what's included and why your' going to love being a member of the #grillmastersclub!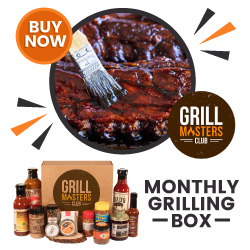 Get This FREE RV Kitchen Checklist Now
More RV Camping Resources
MORE RELATED RESOURCES
You can also get your camping dad one of these awesome compact travel cameras. And for the outdoorsy woman in your life, make sure to read our list of 15 Best Outdoor Gifts For Her.