My husband and I love to watch Kent Rollins. He's funny, country, conservative, and knows how to cook up some mean dutch oven camping meals right over an open campfire! If learning how to prepare dutch oven camping meals sounds like fun, Kent Rollins is your man.
So here ya go! 10 Mouth Watering Dutch Oven Camping Meals worth every minute.
What Can You Cook In A Dutch Oven Camping?
Really, the answer is what can't you cook in a dutch oven while camping.
As you can see, Kent loves to cook up some mighty fine cornbread in his dutch oven.
But, there's so much more you can cook in your dutch oven at the campground.
Chili
Cobbler
Whole Chickens
Beef Stews
Dump Cakes
Sloppy Joes
Bell Peppers
Potatoes
Beer batter fish and chips
and so much more….
If you can dream it, you can probably cook it in your dutch oven at the campground.
Join The Grill Master's Club
What's better than a BBQ at the campground? A BBQ where you are the Grill Master!
Join the Grill Master's Club today and start receiving your monthly subscription box today. Click the link below to learn more about what's included and why your' going to love being a member of the #grillmastersclub!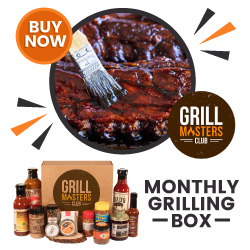 What is the Best Dutch Oven For Camping?
We are with Kent on this one and recommend American made dutch oven brands. The most popular and well known cast iron company by far is Lodge, but Finex USA is also another company you may want to take a look at if you want a quality dutch oven made in America.
How Do You Cook With A Dutch Oven On A Campfire?
You may be wondering how you cook with a dutch oven on a campfire.
You can actually put your dutch oven directly on a grill or over your died down coals from the fire.
The way you cook a stew in a dutch oven will be different than the way you bake a cake or bread.
With a stew or casserole, you will be able to see from the top how things are going, but with something you bake, it's hard to see how it's doing and you can burn it if you have the oven too close to the coals or too small of a dutch oven.
Kent and Shannon offer some great tips in this video to help you get started.
It takes time and experience to be able to judge temperatures and cooking times.
While there are some dutch ovens that have thermometers on them now, but the beauty of dutch oven cooking on a campfire is the art of learning how to know when the food is finished.
Most experienced dutch oven campfire cooks will tell you to apply the hand rule to judge temperature.
If you can hold your hand over the pot for more than 5 seconds, you are probably not at 350 degrees.
Shop Grilling Accessories
One of the best things about an outdoor lifestyle is outdoor food! Whether you are camping, boating, or just having a BBQ at home, grilling and smoking food are some of the best ways to enjoy the outdoor life. Here are a few grilling accessories from Z-grill we think you will love.
10 Dutch Oven Recipes For Camping Meals
More Camping Meal Ideas You Might Enjoy