Planning a camping meal at the campsite with your significant other? In this resource guide, we've put together romantic camping dinner ideas for two that will tantalize your taste buds and leave you feeling refreshed and invigorated.
Camping can be a fun and affordable way for couples to get away and spend time together. And, if you're an RV camper, you have the added bonus of being able to cook your own meals on-site. This opens up a whole world of possibilities for dinner date ideas with your loved ones.
I'm sure you can also agree that there's something about cooking over a campfire that just feels romantic. That's why in this RV camping resource, we give you romantic camping dinner ideas that will make your date memorable.
What Do Couples Do When Camping?
Some couples like to go camping so they can get away from the hustle and bustle of their everyday lives. They can enjoy the quietness of nature, relax and spend time together.
Some couples also like to go camping so they can do some outdoor activities like hiking, biking, fishing, or kayaking.
If you're looking for some romantic things that couples can do, here are some.
To complete your romantic date, check out these romantic camping dinner ideas that you can do on your next camping trip.
Join The Grill Master's Club
What's better than a BBQ at the campground? A BBQ where you are the Grill Master!
Join the Grill Master's Club today and start receiving your monthly subscription box today. Click the link below to learn more about what's included and why your' going to love being a member of the #grillmastersclub!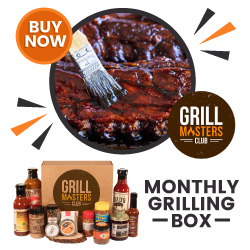 Download Our FREE Camping Menu Planner
Don't Miss These Camping Menu Resources
MORE RELATED RESOURCES
Do you want a low-carb version of a camping dinner? Here are some keto camping dinner ideas that are yummy and easy to prepare.
Also, don't forget to take pictures of your memorable night with your loved ones. Don't worry if you're not that good at taking them, here are some basic photography techniques from PhotoJeepers that you can read about to level up your photography skills.
Check Out Our Web Stories!